Ellisville Chiropractor Proudly Changing Patients' Lives

When our bodies are out of proper alignment, daily activities can become very difficult and painful to perform. Neck pain, back pain, chronic headaches, and sciatica can dramatically limit a person's ability to enjoy life to the fullest. That is why the team at Ellisville-Suiter Chiropractic is dedicated to helping patients find pain relief and maximize personal wellness.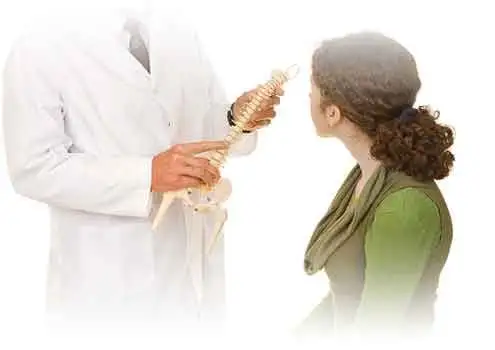 Our Ellisville chiropractor, Dr. Leonard Suiter, is committed to helping patients achieve the health goals they set in order to maximize their overall wellness. Through innovative chiropractic and acupuncture treatments, he has helped hundreds find and complete the course of treatment needed to dramatically change their lives.


Ellisville Chiropractor Uses Innovative Treatments for Increased Wellness
There is a simple philosophy that is found in all types of medicine around the world. This philosophy basically states that a body that is out of alignment -- due to any sort of catalyst -- will generally have other health problems arise. Of course, this tends to have a snowball effect on the body, creating even more health issues than initially recognized. Think about it--how many times as an ache or pain from moving or sleeping wrong turned into something much worse? By ignoring the initial response by the body (i.e., pain) many patients are setting themselves up for an even more devastating condition.
As we truly believe in a whole body approach, our office carefully evaluates each patient to determine the best care plan possible. Many have found relief for neck pain, sciatica, back pain, chronic headaches and more through our chiropractic treatment process. This style of treatment is designed to increase range of movement, decrease swelling, decrease strain and improve posture. We also offer acupuncture treatments for increased healing. Studies have shown acupuncture to be very effective for those suffering from chronic headaches and other chronic pain conditions.
Over the years we have also helped many patients find relief from the pain associated with auto accident injury symptoms (whiplash and back pain) and sports injury symptoms. Our
Ellisville chiropractor
, Dr. Suiter has also treated many patients with symptoms of plantar fasciitis, fibromyalgia, chronic migraines, pregnancy discomfort, allergies, ADHD symptoms, and work-related injuries. By diagnosing the root of the pain issue, Dr. Suiter is able to create a targeted treatment plan to address the issue and thereby relieve associated pain.
Of course, our level of care does not end at the moment you leave our office. At Ellisville-Suiter
Chiropractic
, we will guide you in the appropriate steps to take at home in order to greatly speed up your healing time and increase your health.
Ellisville-Suiter Chiropractic Center is happy to help patients in the surrounding areas of Ballwin, Wildwood, Chesterfield, Manchester, Valley Park, Winchester and Twin Oaks with chronic headaches, back pain and more. If you are experiencing a symptom not listed here, we would be more than happy to help you determine the cause and create an appropriate treatment plan.
Please give our
Ellisville chiropractor
and staff a call today at 636-227-4378 to schedule an appointment!